By Jemma Gilbert OBE and Michael Buggle, for the Homeless Health London Partnership at Transformation Partners in Health and Care.
In the face of some recent disheartening news about the increasing rates of street homelessness (+26%), coupled with continuing barriers in accessing GP practices, the International Street Medicine Symposium last week served as a refreshing reset and call to action to do better for some of the most vulnerable in our city.
London Integrated Care Boards (ICBs) supported London's successful bid to be a host city for this annual international event. This year the symposium was hosted by us at the Homeless Health London Partnership, in collaboration with the UCLH Find&Treat outreach service and London partners. It was attended by clinicians, researchers and providers bringing new learning and insights from around the world. The three-day event left a profound impact on all of us who believe in the power of compassion, activism, and the vital role of lived experience in addressing the health disparities faced by people experiencing homelessness. Here are some of our reflections and take aways for us to consider.
The importance of compassion and kindness
Compassion and kindness are often described as the building blocks of empathy and understanding. They are essential qualities when it comes to providing healthcare and especially to those facing homelessness. Throughout the symposium, it was clear that compassion and kindness formed the bedrock of all discussions. In plenary talks, breakout sessions and side conversations, there was a consistent emphasis that behind every person is a unique story, often filled with adversity and trauma.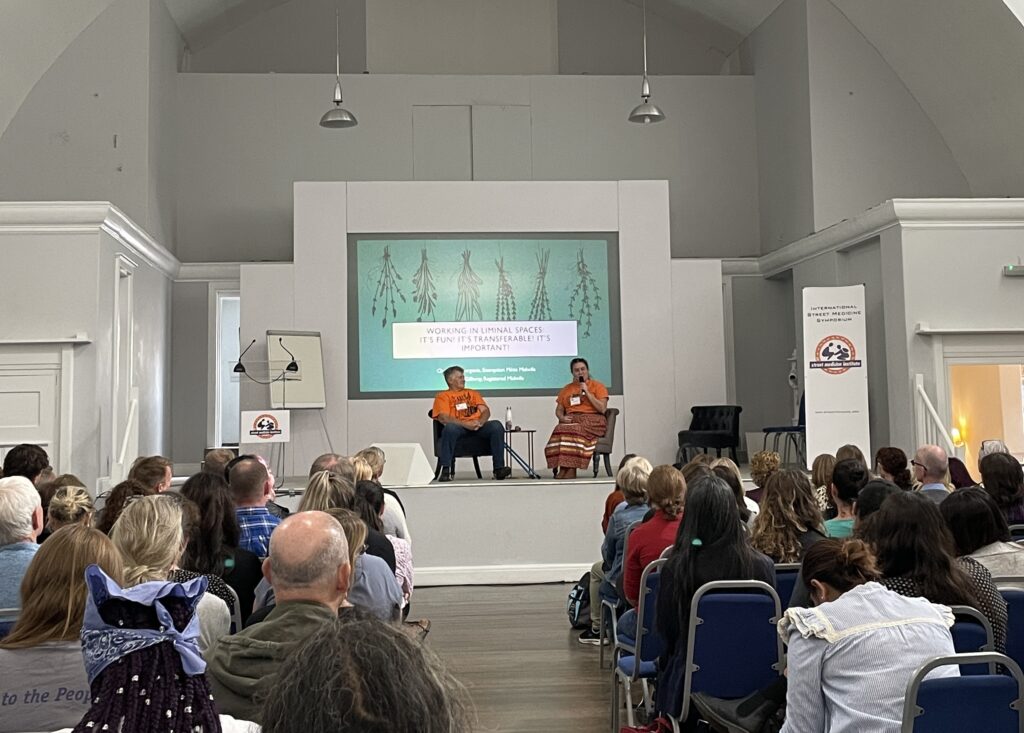 In discussing their culturally tailored outreach services for Indigenous populations sleeping rough in Tkaronto (original native name for Toronto), Cheryllee Bourgeois reiterated the importance of providing care that is dignified and showing people that they're worthy of care. The Call Auntie Clinic is grounded in Indigenous ways of knowing and being and provides care for populations, to meet their needs while also being culturally conscious and sensitive to traditional practices.
The stories we heard during the symposium reinforced the importance of approaching healthcare with empathy and humility. Listening to people with lived experience reminded us that a compassionate approach can break down barriers and foster trust. Compassion is the bridge that connects us to those we serve, enabling us to provide holistic care that treats not only symptoms but also the underlying causes of homelessness.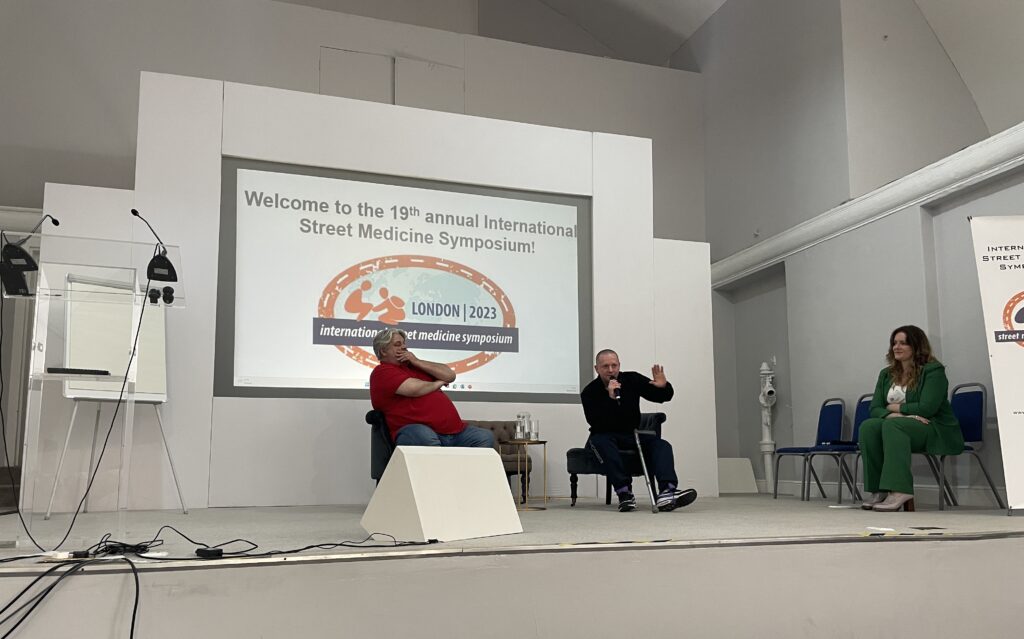 During the host-city day, Jacek spoke with Stan (pictured) about his story of homelessness and accessing care. He shared how he was turned away from care because he didn't have ID and now as a result is a double amputee. Jacek's story served as a reminder to all, that everyone is deserving of the care they need, when they need it.
If determinants of ill-health are social, shouldn't doctors be activists too?
This was what Armann Alkazi from Delhi suggested when talking about the balance of medicine and activism for this vulnerable cohort. He also referred to the moral obligation of 'serving the last person', but questioned whether we should be more concerned of helping them not reach that stage.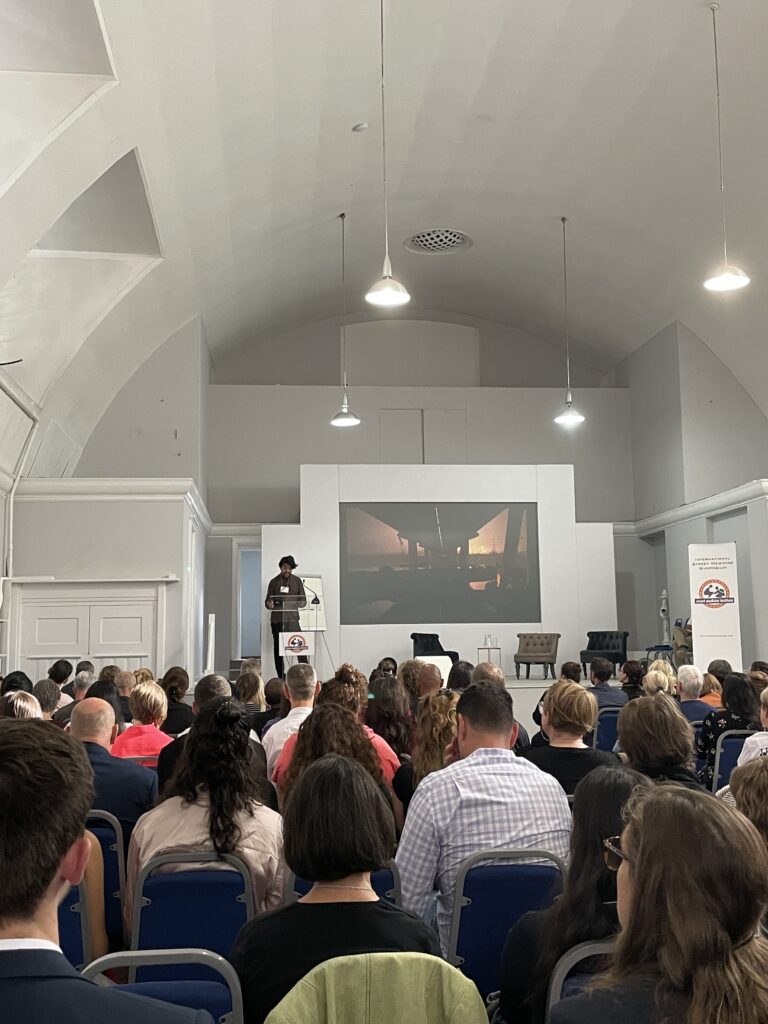 We know that disparities among people experiencing homelessness are not merely a result of chance or personal choices. They are deeply rooted in systemic issues such as poverty and housing inequality. Professor Sir Michael Marmot said the same. Opening the symposium with data to demonstrate that in the UK if you are on universal income, you're more likely to get sicker because the amount given hasn't kept pace with the cost of living. To tackle these issues effectively, do we as health professionals need to step more into the role of activists and advocate to better meet the needs of patients? Advocating for universal access to meet the basic needs of food and shelter.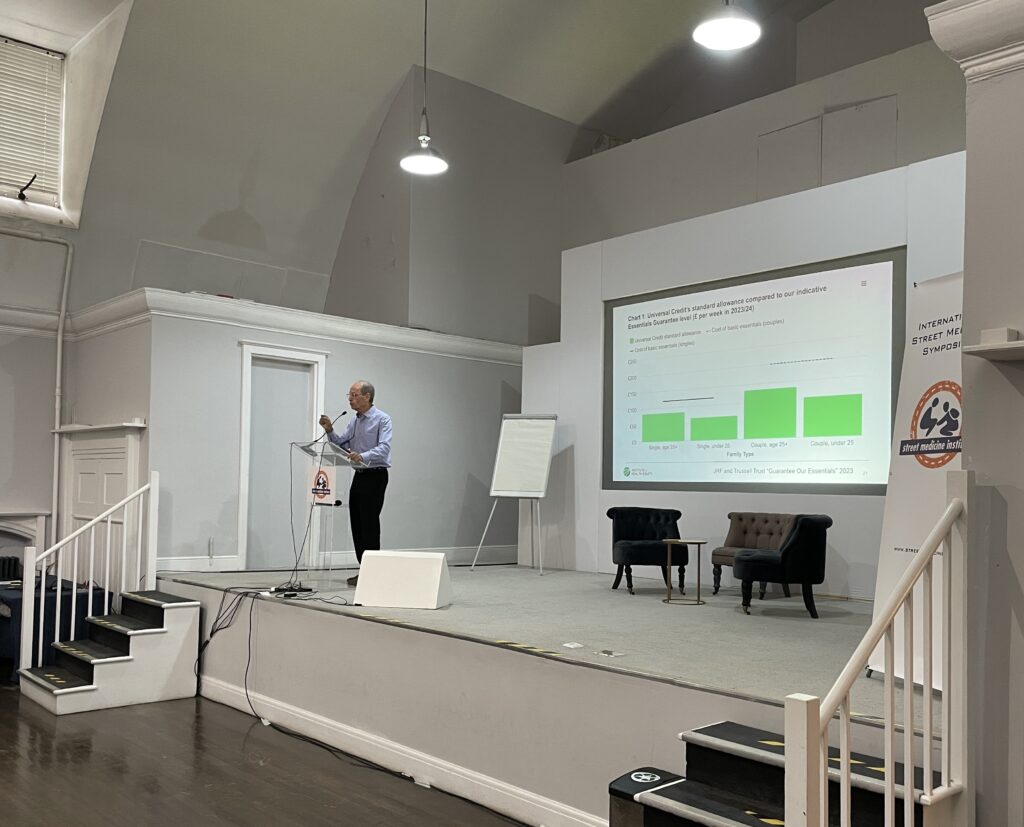 The symposium made it clear that doctors, nurses, and all healthcare providers have a responsibility to advocate for change. The current landscape in London, like many other cities, paints a grim picture of increasing homelessness and deteriorating health conditions for those affected. The symposium was a call to action.
A call to use our voices, our knowledge, and our positions to advocate for policies that address the root causes of homelessness and improve access to healthcare. A call to engage with policymakers, communities, and organisations to create a more equitable and compassionate society.
The importance of lived experience in informing change
One of the most important aspects of the symposium was the central role played by individuals with lived experience of homelessness. From Surfing Sofa's (Justin) poignant poetry that opened the event to Jacek's moving testimony and the contributions of many others, lived experience was at the heart of the discussions.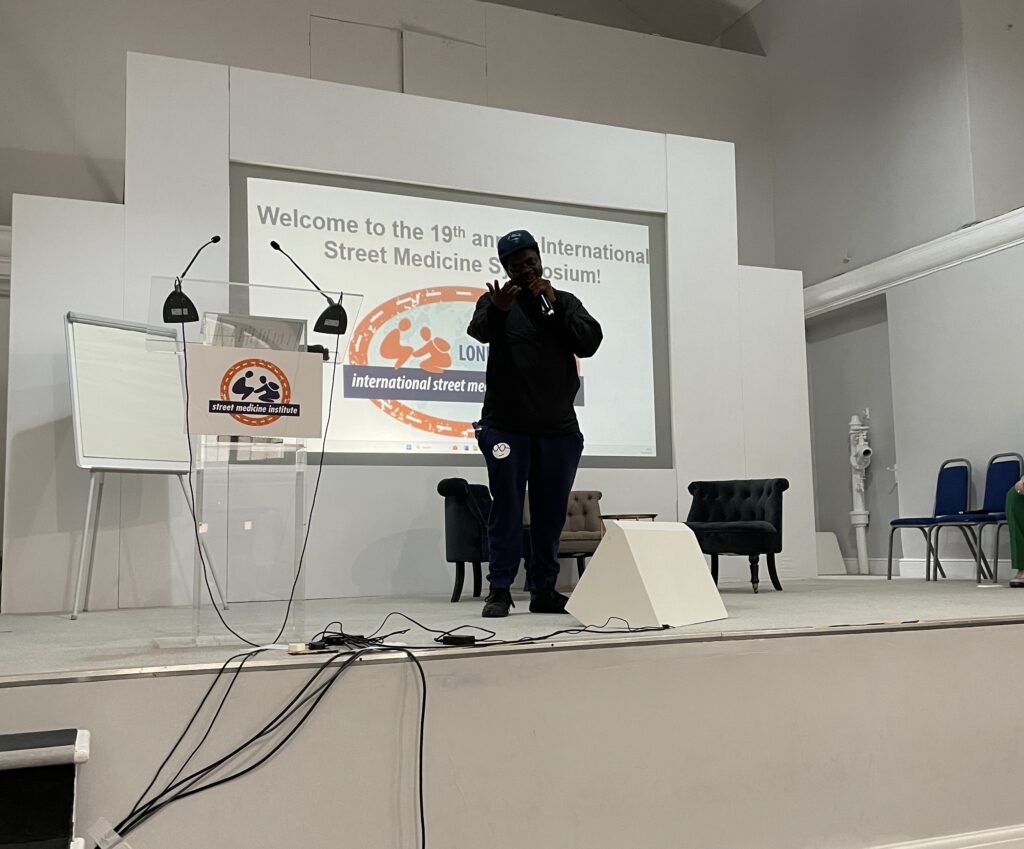 Speakers and participants with lived experience shared their personal stories, shedding light on the challenges they faced while navigating the complex healthcare system. They reminded others that those who have experienced homelessness are not passive subjects of care but active agents of change. Their insights are invaluable in shaping healthcare policies and practices that are sensitive to the unique needs and perspectives of this group.
Experts by experience lent their voices to advocate for better, more dignified care, challenging stereotypes and stigmas. It was a reminder that involving those with lived experience should never be a tokenistic act of inclusion but a necessity in the pursuit of meaningful change.
The need to acknowledge the lived experience of people who identify as women
There was a clear gap in research on women's inclusion health, a clear lack of safety on the streets and negative experiences preventing the reporting of violence and assault. We heard from one study in Canada which showed that over 90% of women rough sleeping suffered violence or assault on a weekly basis with just over 40% experiencing it daily. Women with lived experience described that they didn't feel part of the #metoo movement and that society reinforced the message this was their own fault. Using addiction or sex work as a reason to deny them protection and care following severe, ongoing traumas.
Together women at the symposium responded by pledging to set up a new global network for women's inclusion health made up of researchers and people with lived experience to help advocate for change.
Addressing ongoing barriers to health and care services
While the symposium celebrated progress being made, it also highlighted the ongoing barriers that people who are homeless face in accessing healthcare services. The situation in London and many other urban centres is worsening in many ways.
Barriers to healthcare access, including stigma, discrimination, and inadequate service availability, persist. People experiencing homelessness often encounter hurdles when seeking care, leading to delayed diagnoses and worsened health outcomes as we heard from Jacek's story.
Furthermore, the experiences of those facing homelessness within the healthcare system can be negative, stigmatising, and harmful. It is our responsibility to challenge these practices and advocate for trauma-informed care that respects the dignity of every individual, regardless of their housing status.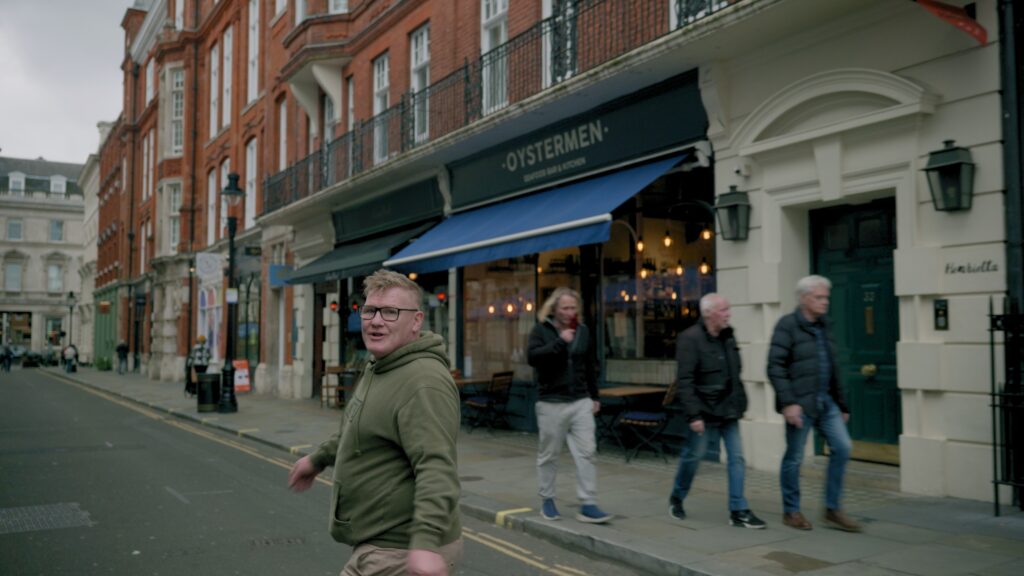 At the Homeless Health London Partnership, we are working to address this issue. Recently, we launched two resources for client-facing practitioners to help look beyond some of the labels and provide care and services that are cognisant of people's experiences. Our free training course is designed to support cross-sector professionals to better meet the needs of people facing homelessness who have co-occurring substance use, mental health and physical health issues. We also developed a short film to capture stories of lived experience in navigating health and care services, inviting viewers to reflect on the importance of compassionate care.
Continuing our advocacy on World Homelessness Day
As we reflect on the symposium today on World Homelessness Day, it serves as a powerful reminder of the urgent need to address health disparities faced by the rising number of people experiencing homelessness. It underscores the importance of compassion, activism, and the invaluable contributions of lived experience in shaping a more equitable healthcare system.
World Homelessness Day compels us to continue our advocacy and work with people to meet the needs of the most vulnerable in our society, now more than ever. The symposium has provided us with renewed determination to create a future where homelessness is brief, rare and non-recurrent, and where healthcare is a universal right, not a privilege.
---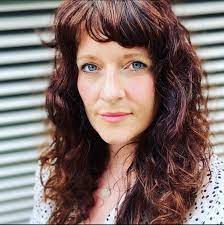 Jemma Gilbert OBE is the Director of Transformation and partnerships at Transformation Partners in Health and Care and oversees the Homeless Health London Partnership.