Our consulting work
Healthcare Consulting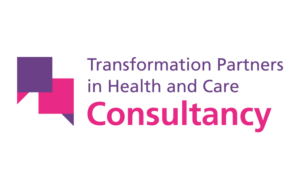 The Transformation Partners in Health and Care consulting team was established as 'Healthcare Consulting' in 2013 as the first internal NHS consultancy. It had an ambition to help transform services and improve outcomes across health and social care in England. In December 2022 Healthcare Consulting came together with Healthy London Partnership to form a single team called Transformation Partners in Health and Care.
We offer leading consultancy across health and social care in London and at the national level. Our experience gives us a unique understanding of the needs of our partners and clients, along with the challenges they face.

As committed public sector professionals, we understand our client's needs and share their mission of improving patient outcomes, and increasing access to safe and effective care, while demonstrating value for money.
We offer resources, expertise and knowledge across a range of disciplines including: programme/project management, data, digital and analytics, organisational development and communications and engagement.
We provide high-quality bespoke project delivery and advisory services to a wide range of organisations across health and social care.
We mobilise project and programme management support quickly, delivering results flexibly at scale and at pace.
We have an in-depth knowledge of the UK healthcare landscape and policy.
We work shoulder-to-shoulder across integrated care systems, integrated care partnerships, clinical commissioning groups and local authorities, hospital trusts, mental and community health trusts, and regional and national NHS organisations.
Explore a range of case studies detailing the type of work we have experience in.
Email us to hear more about our work, or to find out how we can work together with you.
---
Transformation Partners in Health and Care
Transformation Partners in Health and Care (TPHC) delivers high-quality bespoke consultancy, programmes and projects from neighbourhoods to a national level, with an outstanding track record in achieving positive and tangible results for populations.
We have three distinct offers, 'consulting', 'partnerships' and 'digital productivity' with all teams working together to co-support programmes, share expertise and devolve learning.