London Health Podcast
The London Health Podcast looks to tackle specific issues affecting health and care, so that we can make London the world's healthiest city.
Latest episode
Jump to playlist
Perinatal mental health
The perinatal period is usually defined as the time between conceiving a baby and one to two years after giving birth.
We know that about one in every five women/birthing people experience mental health problems during this time, making this a relatively common experience.
Women may experience mental health problems prior to pregnancy and/or develop during pregnancy or in the postnatal period. When left untreated, these issues can have significant and long-lasting effects on both women/birthing people and their families.
Browse our playlist of Perinatal mental health podcasts, produced by the Transformation Partners in Health and Care Perinatal mental health programme team.
#AskAboutAsthma
The #AskAboutAsthma campaign encourages children and young people, their families, and those involved in their care, to ensure four simple and effective measures to help them control their asthma.
Their podcast below talks to people about their connection with the condition.
Homeless health
People experiencing homelessness are among the most vulnerable and isolated in our society, with the poorest health outcomes. Traditional systems of health and care often struggle to meet their needs. Consequently, they are more likely to die young, with an average age of death of 45 for men and 43 for women (ONS, 2019).
Transformation Partners in Health and Care works with our regional partners with the aim of improving access to healthcare and the capacity and capability of the system to respond to the needs of people who are homeless, to improve their health and reduce their hospital admissions.
Browse this playlist of podcast episodes exploring homelessness and health, produced by the Transformation Partners in Health and Care Homeless Health programme team.
Personality disorders
Personality disorders have been called the most misunderstood mental health condition. They have a legacy of confusion and controversy around diagnosis, language, what it means and how it impacts on individuals, even what they should be called.
Yet it is estimated that worldwide, around 8% of the general population report having complex emotional needs These figures rise to around 25% of people accessing primary care services and 50% accessing community mental health services will experience symptoms or behaviours related to the formally diagnosed.
This podcast series talks to people living with them – aiming to raise hope and understanding.
Good Thinking
Good Thinking supports Londoners to look after their mental health and wellbeing in a way that works for them. Since its launch in 2017, more than half a million people have used our digital service to tackle anxiety, stress, low mood, sleep problems and other concerns.
Their podcast series captures the thoughts, feelings, and experiences of Londoners directly or indirectly affected by coronavirus. They ask them about the approaches they are taking to stay mentally well and share with you top tips on what you can do to stay mentally healthy.
Thrive Ldn
The Thrive Ldn Act On podcast series focuses on issues facing young Londoners' lives, such as inequality, the challenges of social media and the positive impact of participating in live music and cultural activities. The topics and ideas came as a result of our 2019 World Mental Health Day Festival and the young Londoners who made it happen.
The series opens up conversations on breaking down barriers, building resilience and the importance of having a sense of community.
The first 6 episodes of the Act On podcast series were recorded in collaboration with Up For Arts and BBC Radio 1's Katie Thistleton.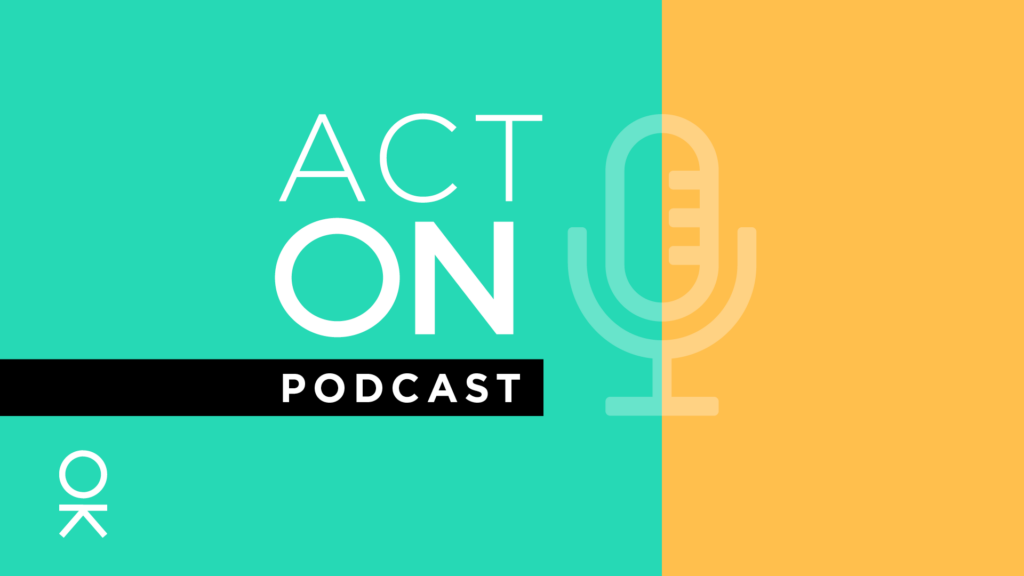 How to subscribe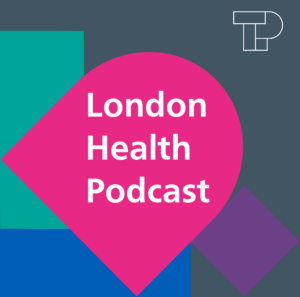 Follow the link below to subscribe to the London Health Podcast on your favoured platform.