Perinatal mental health in London
What is perinatal mental health?
The perinatal period is usually defined as the time between conceiving a baby and one to two years after giving birth.
We know that about one in every five women/birthing people experience mental health problems during this time, making this a relatively common experience.
Women may experience mental health problems prior to pregnancy and/or develop during pregnancy or in the postnatal period. When left untreated, these issues can have significant and long-lasting effects on both women/birthing people and their families.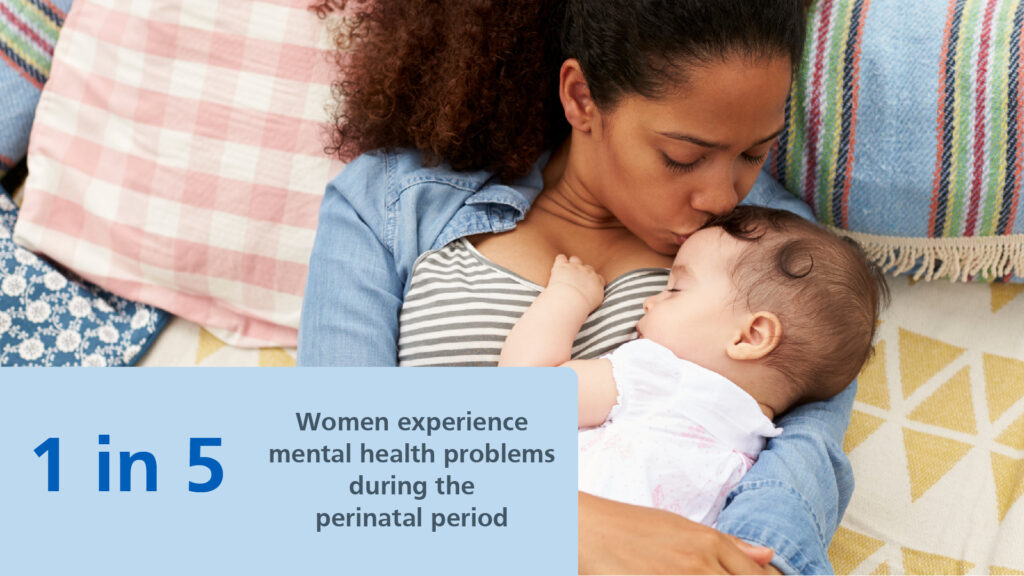 The London Perinatal Mental Health programme was established in 2013 and has supported the development of specialist perinatal mental health services within every London borough.
The Perinatal Mental Health programme works with partners and NHS teams across London to support the implementation and ambitions within the NHS Long Term Plan for Mental Health. The key focus is in improving access to the range of support available to women/ birthing people, working to ensure they receive timely and appropriate care and support for themselves and their families.
We know that mental health is different for everyone, people can be affected in different ways and sometimes it may be difficult to recognise worsening symptoms in the busy days of parenthood. The programme also works in collaboration with Primary Care and Maternity services to identify and support women/birthing people experiencing mild to moderate perinatal mental health problems.
'It has massively supported and changed me and it's also made me look at the relationships I have, but also the experiences that I've grown up with and everything. [That] has helped me move forward in being a mother and trying to figure out this new phase in my life'
MMHS service user
---
How this programme can help you
In the below links, you will find the following:
An explanation of the individual services available to anyone in the perinatal period requiring mental health support in London
Website links and other contact details for these services which cover the different boroughs of London
Real-life examples
FAQs and resources for practitioners
You are not alone. Between February 2022 and January 2023 these services supported 8,425 women/birthing people experiencing moderate to severe perinatal mental health problems.
Support services for women/birthing people
View support services available in London and their contact details:
---
Real-life examples
Read and listen to stories of women in London who sought mental health support in our stories and podcast series:
---
FAQ and resources for practitioners
View frequently asked questions, toolkits and reports:
---
Support for those who do not live in London
If are seeking mental health support but live outside of London, please speak to your local health service providers or the NHS Organisation from your region.
---
For more information on any of the conditions or services above, please contact the Perinatal Mental Health team by email at england.healthylondon@nhs.net.