Principles and context of personalised care
What is personalised care?
Personalised care is one of the five major, practical changes to the NHS that will take place, as set out in the recently published Long Term Plan. Personalised care means people have choice and control over the way their care is planned and delivered.​ The six components of the universal model for personalised care are shown below. They are based on 'what matters' to people and their individual strengths and needs. More information can be found here.
Personalised care is intrinsically linked with primary care and general practice by promoting a holistic approach, considering psychosocial and socio-economic dimensions of health and illness as well as taking a "what matters to me" not a "what is the matter with me" approach that sees an individual as a whole person and not a disease or a collection of conditions.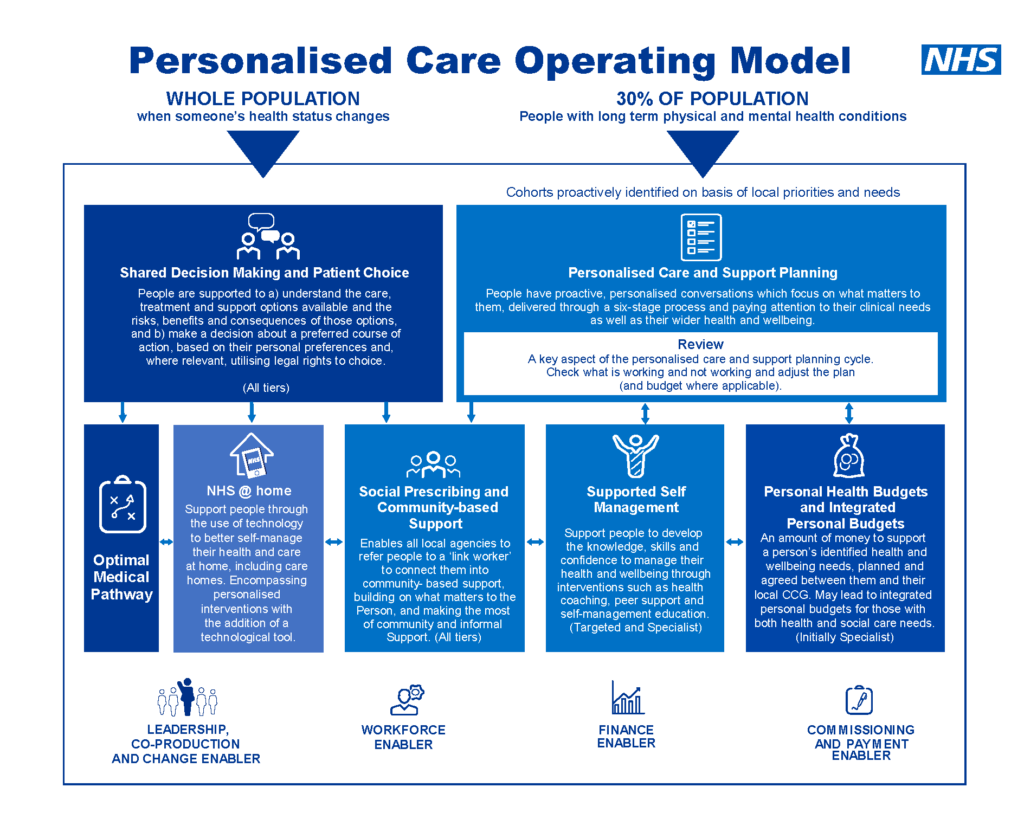 Source: NHS England