By Dr Katie Coleman
As Clinical Director of the Community Led Prevention programme at Transformation Partners in Health and Care (TPHC), I am excited to bring my knowledge as a GP in Islington to help support the brilliant work of the community chests in London.

I have already seen the power of this in Islington, where the community chest approaches have been harnessing local capacity to build local initiatives, such as youth football teams and community gardens. It's about creating needs-led projects which are serving their communities by building on local assets and using shared investments to address health inequalities and build resilience.

We know that the voluntary sector, community groups, faith organisations and community led initiatives play a huge role in the health and wellbeing of our population. Currently, around 75% of voluntary, community, faith and social enterprise (VCFSE) organisations deliver public services where they are based – giving them a stronger link to communities and allowing them to engage with residents more regularly than other statutory organisations.
A commitment to partnership working
The NHS has made a commitment to work in partnership with the voluntary sector and their alliances through the development of Integrated Care Systems, devolving decisions for funding more locally, and a strengthened commitment to tackle health inequality and drive personalisation within health and social care.

To help support this ambition, TPHC have co-designed a community chest model which brings together key representatives from across the local community to work in partnership and use local intelligence to agree funding priorities. Community chests can combine money from the NHS, the local authority as well as other sources such as, philanthropy and local businesses to create an accessible funding pot for the voluntary and community sector to support local activities.

Projects in North East London
Over the past year, the Community Led Prevention team at TPHC have been supporting the seven boroughs across North East London to pilot their own community chest approaches. My role allows me to play a part in working to support some of these initiatives to continue to deliver a community led approach to prevention.

Each borough used a slightly different approach to implementing their community chest, ensuring that the funding priorities were aligned with the local population's needs. Through the development of the community chest approaches within each borough, we have seen collaborative working between local authorities, the NHS and VCFSE organisations to help tackle health inequalities at a hyper-local level.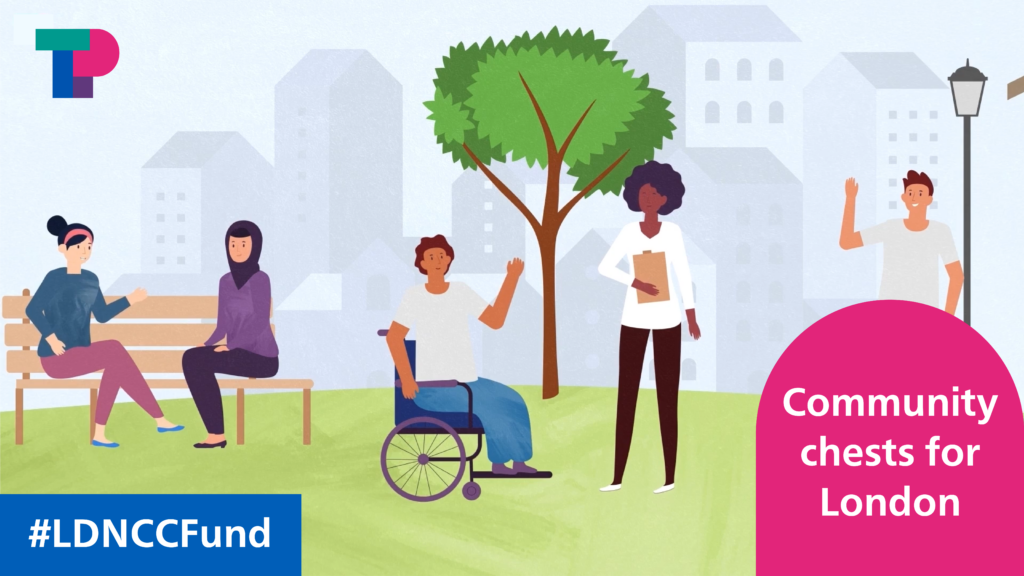 Over £500K has been allocated to 82 VCFSE organisations and the projects have ranged from delivering weekly basketball sessions for women, to funding community fridges to support the immediate pressure from the cost-of-living crisis. Monthly drop-in sessions on career advice, building a CV and navigating applications for accessing other support services, as well as a lunch club for deaf people and weekly litter picking sessions to promote wellbeing and raise awareness of local green spaces.
Our ambition to improve prevention of ill health
These are just some of the brilliant initiatives that we have seen across North East London. We are starting to see outcomes from the pilots as boroughs continue to share insights and impact from these approaches. Survey responses have shown that the community chest has prevented residents in Havering from accessing GP or A&E services because they have been supported by these funded activities.

In the coming months,we will be sharing the outcomes from each of the pilots and are planning to host a North East London wide engagement session to bring together leads from the boroughs and share insights, reflect on and learn from the success of the pilots.
As we move into the next phase of this work, we are engaging with the boroughs across London to support community-led approaches, for example, we will be supporting Haringey to co-develop a participatory budgeting approach for investment into grass-roots organisations.

It remains our ambition to improve prevention of ill health, develop more resilient communities and address London's widening health inequalities. If you are interested in delivering a community chest for your local area or would like more information on any aspects of the programme, please get in touch with the Social Prescribing team at rf-tr.socialprescribing@nhs.net.
---