The London Social Prescribing Map
The London Social Prescribing Map is a platform to share how social prescribing is being approached in each of the London boroughs, spotlighting examples of innovative, impactful and proactive social prescribing service models or individual projects.
We have created this map to help people understand how social prescribing is being delivered across London, including key contacts and case study examples of great work.  
What can you submit to the map?
Information about your social prescribing service including key contact details, number of link workers, partner organisations, referral information, the social prescribing offer and more
Case studies of exciting social prescribing projects or initiatives
Information about proactive social prescribing interventions, illustrating how social prescribing can outreach to local communities and target cohorts to reduce health inequalities 
What are the benefits?
A space to share and promote social prescribing service models with a wide range of stakeholders involved or interested in social prescribing, raising the profile of services
An opportunity to connect social prescribing services, link workers and other services in a local area, improving access for people in the local community
A platform to showcase & easily share case studies demonstrating the impact of social prescribing
A unique opportunity to support expansion of social prescribing into new settings, such as secondary care, through providing open access to information about service models and pathways    

How can you contribute to the map?
In this short video, you can see how to sign up to the platform, add or edit a contribution to the map.
'The London Social Prescribing Map has become an invaluable resource for Outside Edge Theatre Company as it is incredibly useful in our outreach work to identify individuals to partner with in what can be a very complex system. We have used the map not only to solidify existing Social Prescribing contacts and referral pathways, but to discover and create new partnerships which have already proved mutually beneficial. The brilliant work that Transformation Partners in Health and Care have done to centralise this data has saved us huge amounts of time and resources, and we will definitely continue to use this map as a key part of our outreach work for years to come.' 

Outside Edge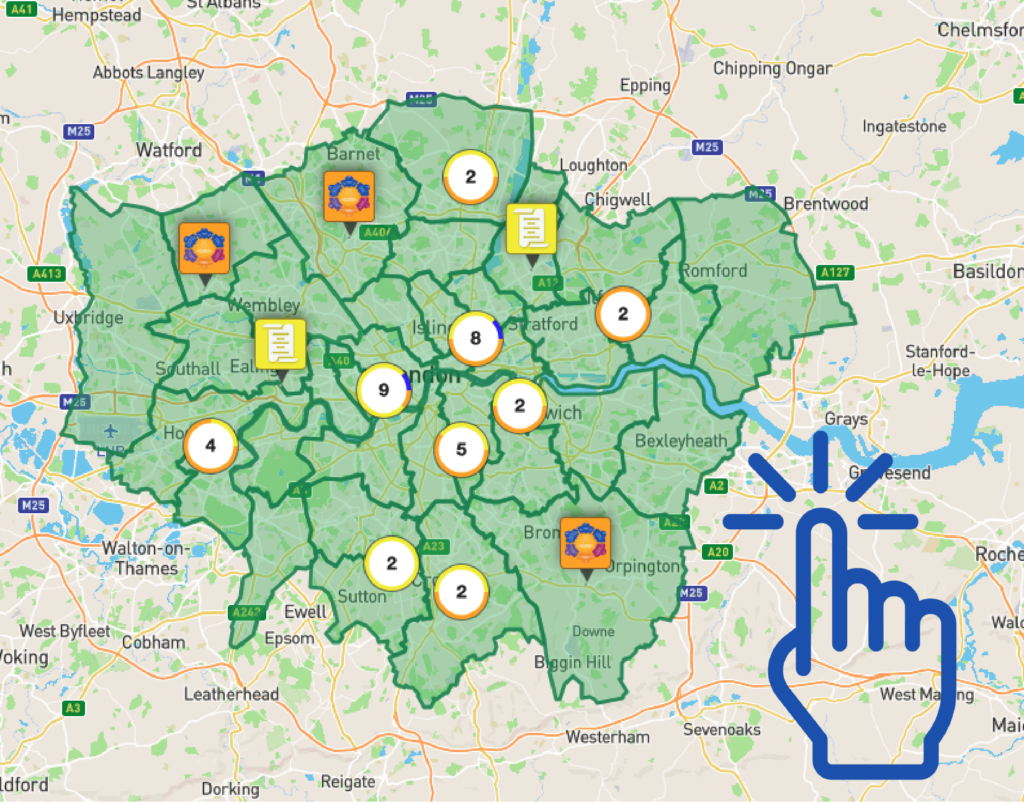 'Adding Community Connections Lewisham to the London Social Prescribing Map was a straightforward process. We've been able to include photos, quotes and other nice bits which makes it all a bit more personal to our service. When I did need additional support, the team were quick to help and it was all resolved very fast.' 

Social Prescribing manager at Community Connections Lewisham 
Useful Resources
Explore personalised care:
Follow us on Twitter
Get in touch:

hlp.socialprescribing@nhs.net

@SP_LDN