Personalised Care Team
Our vision is for all Londoners to be more actively involved in their health and wellbeing and make decisions based on 'what matters' to them and what they really need. Personalised care means people have choice and control over the way their care is planned and delivered. 
Jump to section
Our work
Our current focus is to: 
Embed and

expand

Social Prescribing

,

Care Coordination

and

Health and Wellbeing Coaching

provision in primary care networks (PCNs) across London. This will enable GPs, nurses, and other professionals

to refer people to a range of local, non-clinical services to support their health and wellbeing. 

 

Lead in convening key strategic partners to enable the delivery of the ambitions set out in the NHS Long Term Plan for every local neighbourhood to have good quality social prescribing provision.

 

Support all of London's Integrated Care Systems (ICSs) in developing a Social Prescribing Strategy as an

enabler to support in COVID recovery and tackling health inequalities.

 

Guide PCNs and ICSs to take population health approaches to designing, targeting and evaluating the impact of social prescribing on health inequalities.

 

Coordinate the NHS London Social Prescribing Network and provide learning opportunities and support to the 400+ SPLW based in PCNs across the capital.  

 

Promote the benefits

and impact of Social Prescribing and the link worker role through communications and engagement including a monthly

newsletter

, 

animations

, 

films

, events and our twitter channel 

@SP_LDN

. 

 

Host a range of events to bring partners together on different topics and to share best practice where it is happening in London, all of which supports the wider development of Social Prescribing. 

 

Innovate in Social Prescribing within primary care and beyond, for example, to develop models of

Social Prescribing for Children and Young People

, increase specialisms in Social Prescribing, and testing models of collaborative commissioning.  

Support PCNs to embed the wider personalised care workforce including Health and Wellbeing Coaches and Care Coordinators.

 
Core team
Bylan Shah – Personalised Care Lead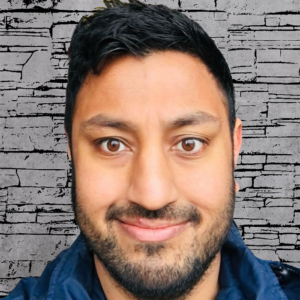 Bylan leads HLPs personalised care programme having gained extensive experience in service improvement, strategy, analytics, and programme management. He is passionate about how the health service can work with wider partners to improve outcomes for Londoners regardless of socio-economic status. 
Since joining HLP from NHS England in 2016, Bylan has led work on primary care workforce transformation, benefits realisation and the development of social prescribing across London. 
His passion for supporting those at most risk of poor health outcomes stemmed from early work in Westminster supporting the setup of a refugee support service and subsequently working for a large Mental Health Trust in service improvement for CAMHS Services and supporting the development of one of the country's first recovery and wellbeing colleges, co-led and delivered by service users with lived experience of mental health conditions. 
Lianna Martin – Programme Manager – Social Prescribing & Personalised Care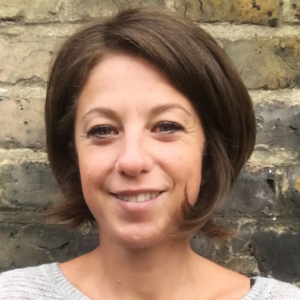 Lianna has over 20 years' experience of working across the voluntary, commercial, and social enterprise sectors in operations, development, project management and frontline roles and has often been a catalyst for positive change in her work. From kick-starting patient-led multi-stakeholder quality improvement groups, developing social-minded businesses to a support worker in PRUs and managing warehouse and distribution operations in Calais, Lianna loves to work at all levels. 
Armed with a passion for social prescribing as an effective mechanism for addressing health inequalities, she joined HLP in May 2021, from the Bromley by Bow Centre. She sees the arrival of Social Prescribing Link Workers in primary care as an important commitment to a holistic, preventative model of working in primary care and represents a profound innovation in the way we deliver our health service. She is proud to be working to ensure this happens in a sustainable way with the greatest impact for those in need of a levelling up of their outcomes in their lives. 
Suzi Griffiths – Project Manager and Social Prescribing Regional Facilitator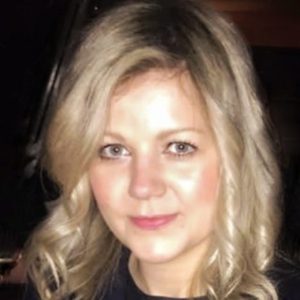 Suzi joined HLP in 2017 having gained extensive experience working in local government policy, commissioning, research, and education. Over the last 5 years, Suzi has worked with London boroughs and now the five Integrated Care Systems to support the spread and scale of social prescribing. Her passion is to support innovation in social prescribing and share new ideas and delivery models. She has a particular interest in social prescribing for children and young people and continues to be inspired by the growth and development of the social prescribing movement nationally and in London. 
Suzi also holds the position of the Social Prescribing Regional Facilitator for London, supporting local systems in London to develop social prescribing strategy and to help shape developments in national policy. 
Jennifer Brooks – Health Inequalities Project Manager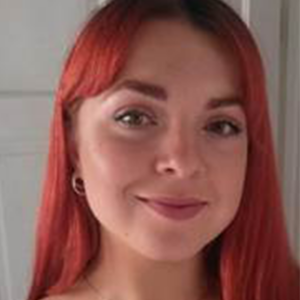 Jenny joined the team after completing the NHS Graduate Management Training scheme, specialising in health data analytics. 
She has a keen interest in population health, health inequalities and holistic care, since studying psychology and working for various charities. She is passionate about social prescribing in its different forms and how it can develop communities as well as individual wellbeing, having volunteered to deliver activities for service users in psychiatric wards, care homes and community centres in Sri Lanka. 
Jenny's ambition is to translate her skills of data analysis and working with different NHS, private sector and charity professionals, and apply it to working at a local level to reduce health inequalities and champion population health. 
Mollie McCormick – Project Officer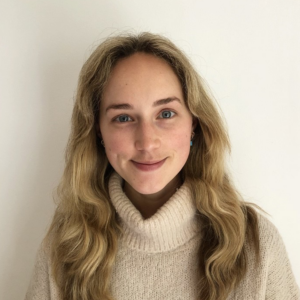 Mollie has transferred to the Personalised Care team after a year working within another programme in HLP.
She is driven to help improve personalised care and health equity, through supporting innovation in social prescribing. Since studying Cellular and Molecular Medicine at the University of Bristol, Mollie is particularly keen to support the expansion of social prescribing and other personalised care methods to support people living with and beyond cancer.
Mollie works on comms, events and team broadcasting, as well as supporting the Social Prescribing Innovators Programme, aiming to empower Social Prescribing services to mitigate challenges they face in delivering an impactful service. She aspires to make a difference both internally within the NHS workforce and externally in ensuring equal access, experience and outcomes of healthcare.
Wider team
Dan Hopewell – Director of Knowledge and Innovation (Bromley-by-Bow Centre) and Social Prescribing Regional Facilitator (London)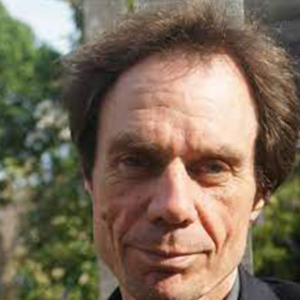 Dan has worked at the Bromley by Bow Centre for over 22 years in a range of roles. The Centre which is in one of the most deprived areas of London was founded in 1984 and developed the first Healthy Living Centre in the UK in 1997, bringing together a community hub with primary care. Thus began his social prescribing journey and as the then Director of Services, Dan supported the growth of the social prescribing programme and the development of the link worker role. In addition to his role at Bromley by Bow Dan is the Social Prescribing Regional Facilitator and form part of the Healthy London Partnership and NHS England team that supports the development of social prescribing across the capital. 
Dan's vision of social prescribing is one that is grounded in community development practice that addresses the inequalities in communities and as faced by the people who live in them.    
Dr Rafif Mansour – Care Coordinator Network Manager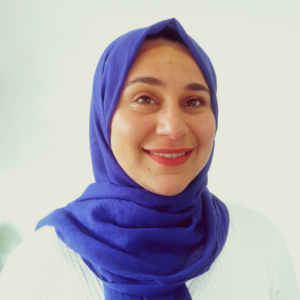 Rafif is a Salaried GP in Barnet, SPIN fellow working in collaboration with Barnet training hub to support Care Coordinators. Together with the other London Personalised Care Team leads Rafif supports supervisors or employers on how the role can be better supported, developed and integrated, providing clarity on where they sit within the wider personalised care and health inequalities agenda.
Rafif regularly shares the feedback and challenges of London CCs to the national NHSE team and has been involved with the work on the new CC roadmap outlining the national expectation in terms of training, role, supervision and support​.
Caroline Haines – HWBC (East Merton PCN) and Regional Health and Wellbeing Coach Mentor for London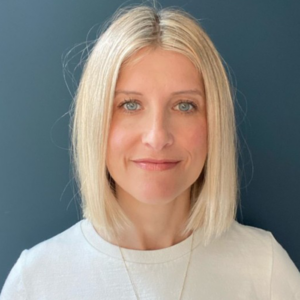 Caroline is the regional health and wellbeing coach mentor for London. She works with NHSE&I and HLP to ensure that there is a thriving network of HWBCs. The health coaching service is new, so the regional mentors are there to support the scale up the service, provide consistency and support all Health and Wellbeing Coaches. 
Caroline also works as a Health and Wellbeing Coach for East Merton PCN in South West London. She primarily sees patients with obesity, diabetes and/or mental illness.  Prior to joining the NHS, Caroline worked in analytics & product management for a large consultancy in banking & finance. She had career coaching in this role and realised just how powerful coaching could be and decided to combine coaching with her passion of nutrition, fitness & wellbeing. Caroline qualified as a health coach with the Health Coach Institute in March 2020. 
Dr Hina Shahid – Salaried GP and Complex Care Lead, Regional PCN Advisor for Social Prescribing and Health Inequalities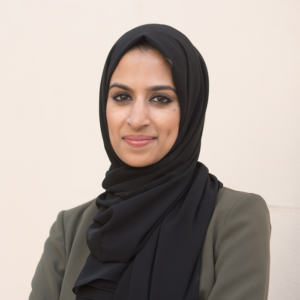 Hina is a Portfolio GP in North West London and has a background in Public Health. She has been in the VCSE sector for 15 years in community engagement, outreach and health inclusion, and health systems strengthening in the UK and internationally.   She is an undergraduate tutor, GP Appraiser and works in social research and health policy and has supported SPLWs in thinking through culturally appropriate practice. 
Explore personalised care:
Get in touch:

hlp.socialprescribing@nhs.net

@SP_LDN
Follow us on Twitter