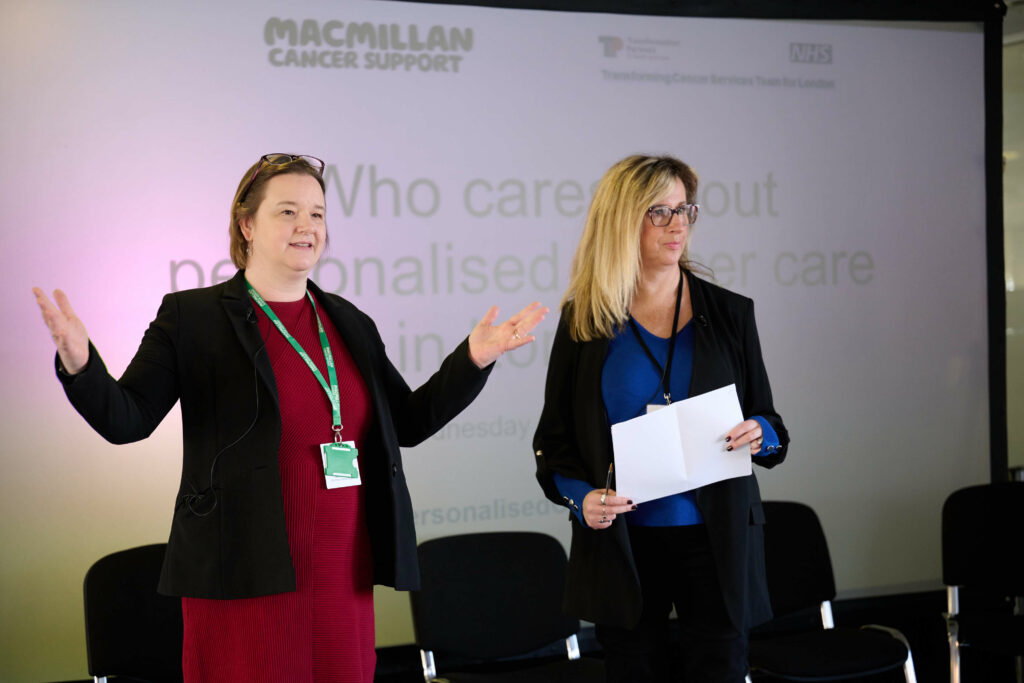 The Transforming Cancer Services Team recently teamed up with Macmillan Cancer Support to host a pan-London workshop 'Who Cares About Personalised Cancer Care in London'. The full-day session brought together people affected by cancer, carers, clinicians, specialist cancer nurses, NHS commissioners and other key decision makers. It was an incredibly inspiring and thought-provoking day, filled with powerful stories about cancer journeys, insights from healthcare professionals on the frontline, and spirited discussions about the future of cancer care in London. We heard from Lesley Smith from the NHS National Cancer Programme on the wider national cancer care context and London's position within it. Also, from Carl Glenister Southeast London ICB on how the cancer care landscape is changing in London. Here are some of our reflections on the day.
Personalised care gives control back to the patient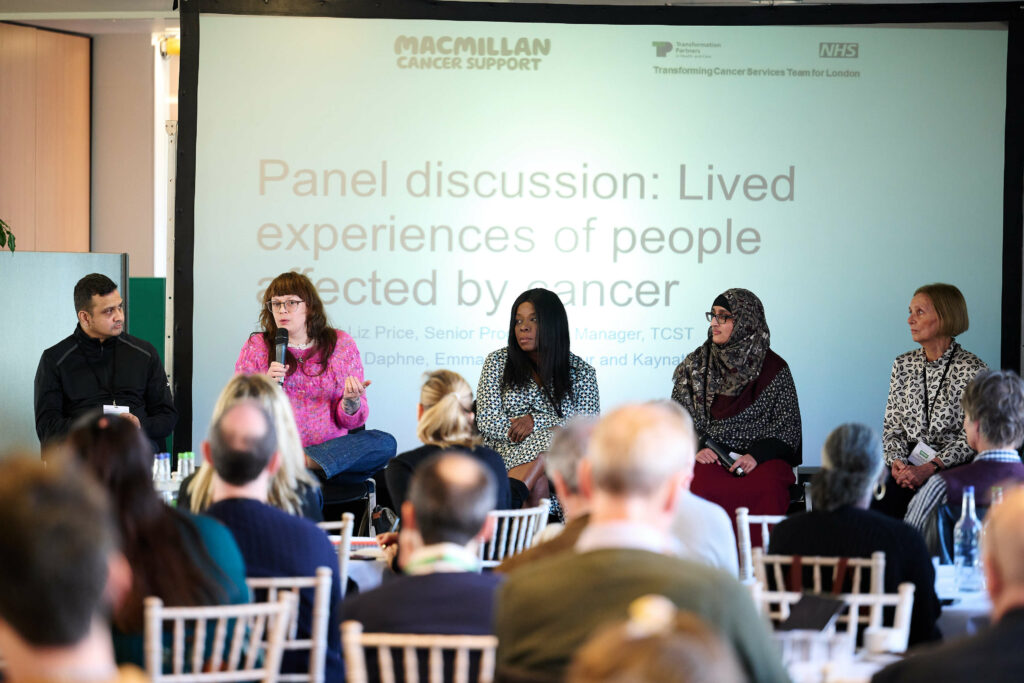 At the workshop, we heard from people with cancer and a carer about the impact that personalised care has had on their lives. One of the key takeaways was that they felt in control when their needs were put first and they were involved in their own care and treatment. The reverse was true when they were not involved in their care and treatment. Judith said that it felt like whether she lived or died was taken away from her. In contrast, Kiwi talked about the power gained from personalised care and how it can give the control back to a person with cancer to effect change in the course of their recovery.
Personalised care involves taking a holistic approach, considering not just the physical side-effects of the illness but also the emotional, psychological, and social impact it has on patients and their families. When this emotional, psychological, and social impact is not acknowledged, it's clear that patients can feel isolated and helpless. Cancer not only affects a person's physical health but also their mental and emotional wellbeing. It's essential that patients receive care that addresses all of these areas, in order to support their recovery and improve their quality of life.
These stories were a powerful reminder of the importance of person-centred care and how it can help cancer patients to navigate their care with confidence and support.
Where community happens, health and wellbeing improve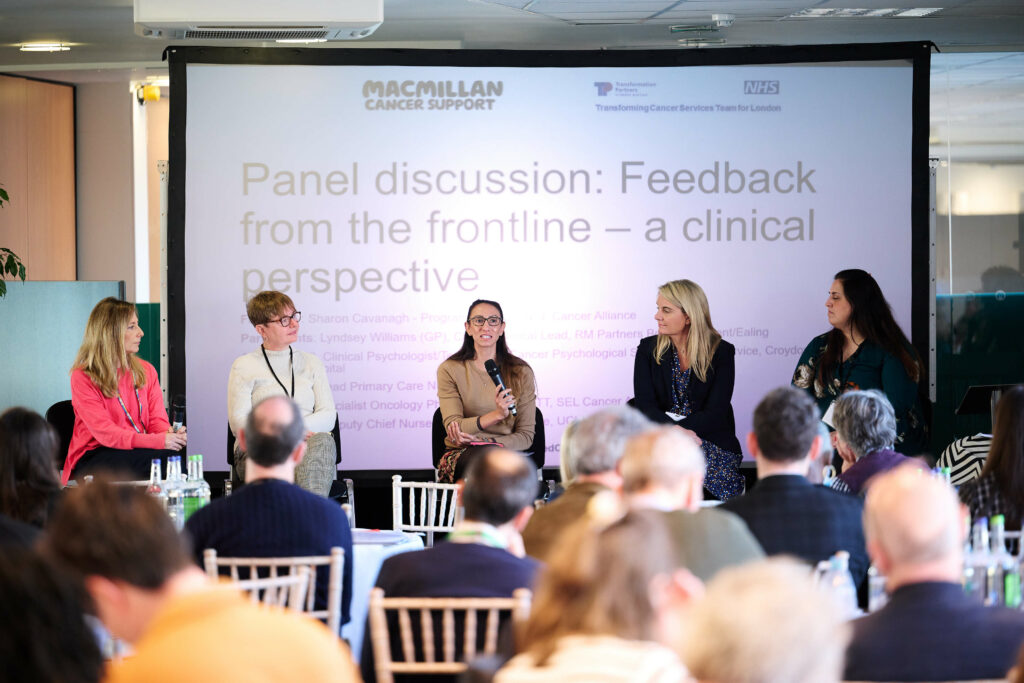 During our panel discussion with health professionals on the frontline, we heard about the need to be 'more visible' outside the hospital or traditional care setting. So much of good, personalised care is about ensuring people can access healthcare and feel empowered, knowing where to look for the right services and when.
Lyndsey, a GP from Brent, shared what her team are doing as part of their 'neighbourhoods' initiative to simplify access to cancer care. "We have pilot pop-ups happening in community centres, charities organisations and faith centres… to give five-to-ten-minute updates during activities or sermons in order to make services visible to people."
Navigating care can be challenging so engaging with people where they are in the community is a great way to keep them informed for when they might need it.
Clinicians want personalised care too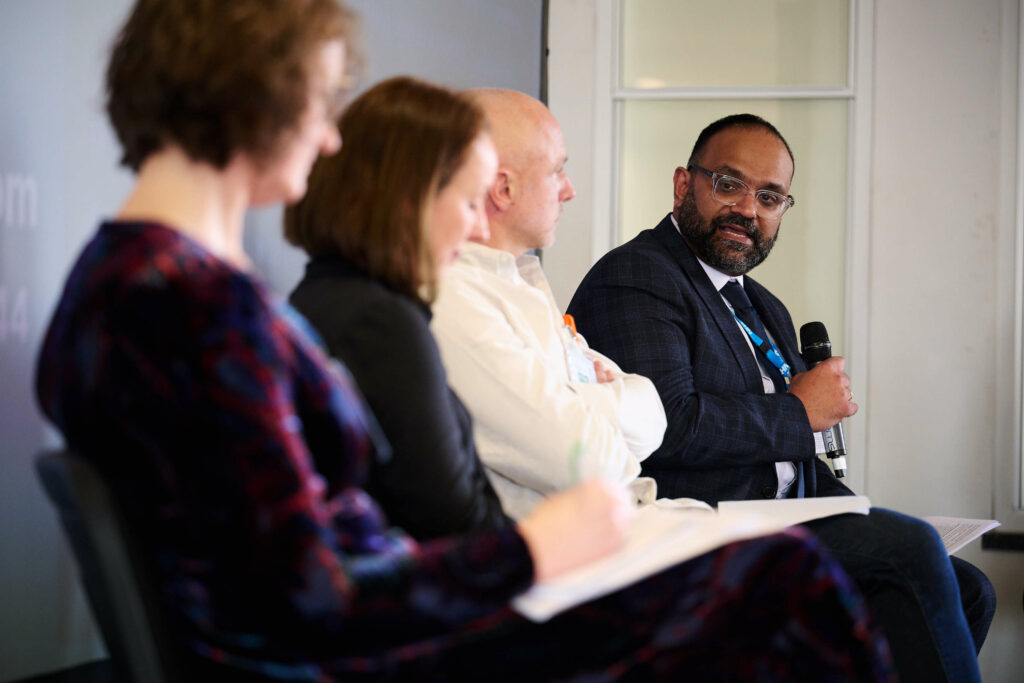 On the challenges or barriers to delivering personalised cancer care, we heard experts talk about the shared frustration they have. It was said that personalisation is about long-term planning. Getting to know an individual, their needs and their preferences. Unfortunately, currently the system is set up to do mainly reactive medicine. This makes it hard for medical professionals and can be stifling to them because they want the best for their patients.
The panel shared their belief in adopting personalised care approaches and involving patients in discussions more. Dr Jagan John said, "with personalised care we become part of the conversation, not the person leading the conversation", which is a great distinction of the role of a medical professional within a personalised care pathway.
What good looks like
The day wasn't all focused on the challenges of delivering high quality personalised care cancer care, we also took time to celebrate some amazing work being done around the city.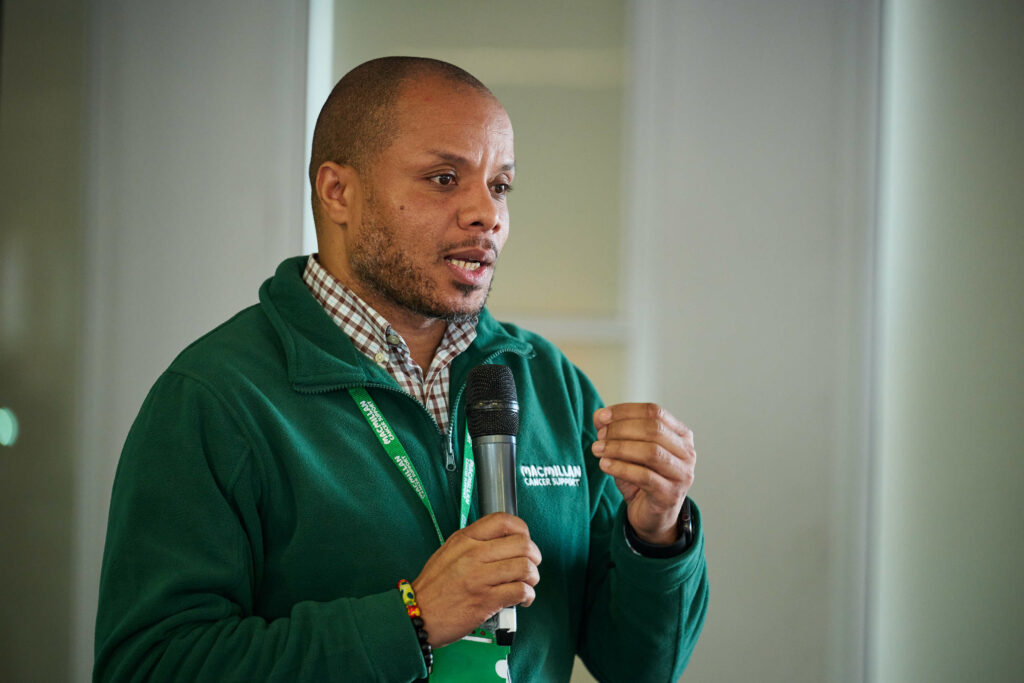 Lee Townsend, Engagement Lead at Macmillan Cancer Support presented the P Factor, a conference focused on improving engagement with men and their prostate cancer care. He and his team recognised that personalised care needs engagement to succeed, so they worked with men with prostate cancer to empower men. Alongside this group, Lee and his team developed an event and short film tailored to men encouraging them to open up about their cancer as a way to empower them to take ownership of their care. The film was based on real conversations between real people living with prostate cancer. It worked! The team saw a newfound enthusiasm and engagement among the attendees in tackling their cancer head on. It was a fantastic example of co-production.
Nikki MacFarlane shared insightful learnings from Cancer Care Reviews (CCRs) taking place in Southwark. When patients complete their cancer treatment and are discharged from specialist care, many are unsure where to go to get the support needed to manage their anxieties of their cancer returning, and the potential consequences of treatment. CCRs focus on improving conversations between individuals and their care team so they are meaningful and worthwhile for the person affected by cancer. They are structured conversations between a GP, nurse or an allied health professional about people's cancer care and give patients the opportunity to talk about their experience and concerns and find out what support is available in primary care. Nikki's team shared the advantages they have found of nurse-led CCRs given their skills in managing long-term conditions such as diabetes and asthma.
Finally, Dr Abhijit Gill shared learnings from the award-winning Hammersmith and Fulham Links Service, created in partnership with Macmillan Cancer Support. The service provides residents, including those with cancer, help and support for all their non-medical needs, addressing the isolation and emotional impact a diagnosis can have. The link workers arrange a time to have a personal, one-to-one conversation to understand the difficulties people face and put them in touch with local support groups or activities. The long-term aim is to 'link' patients to community groups, activities, and support services, which will help them make friends, engage in social activities, develop new skills, and get involved in their local community.
What we can do now
We had the opportunity to come together in breakout sessions to workshop solutions and ideas of what can be done within our respective powers to continue moving personalised cancer care up the agenda in London. Stealing from the brilliant ideas from regional colleagues, some key actions we take forward include:
Personalised care elevator pitch: get better at telling the story of personalised care – what it is and what it isn't.
Continue to share good practice: promote, amplify, and replicate good practice happening around the city.
Prioritise joined-up working: create more opportunities to network and connect with other disciplines around cancer care, including speed networking.
Amplifying personal stories patient stories is key: continue to use patient stories to breakdown misunderstanding and to foster engagement.
Maintain momentum: retain a strategic focus for personalised cancer care throughout services in London.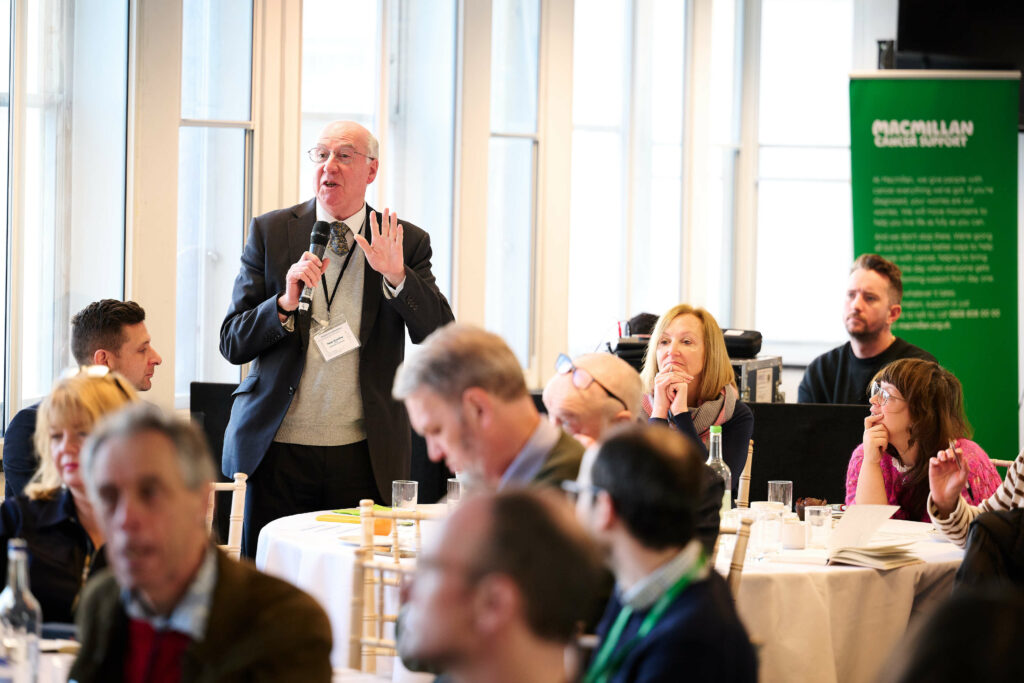 This workshop was a valuable opportunity to bring together experts and people affected by cancer to discuss the future of personalised cancer care. It was a testament to the will and ambition in London. We had such excellent representation across ICB regions and London Cancer Alliances, alongside frontline staff and people experiencing cancer first hand. Relationships were formed that will continue beyond this event. We were also inspired by the stories we heard and the passion and commitment shown by everyone involved in our panel discussions. It's clear that personalised care is an essential aspect of cancer treatment and care, and we believe that by working together, we can continue to improve the experiences of people affected by cancer.
In the coming weeks, will be sharing the ideas and commitments stemming from our workshop sessions, as well as a takeaway report with what we can all do to advance personalised cancer care up the agenda – stay tuned!