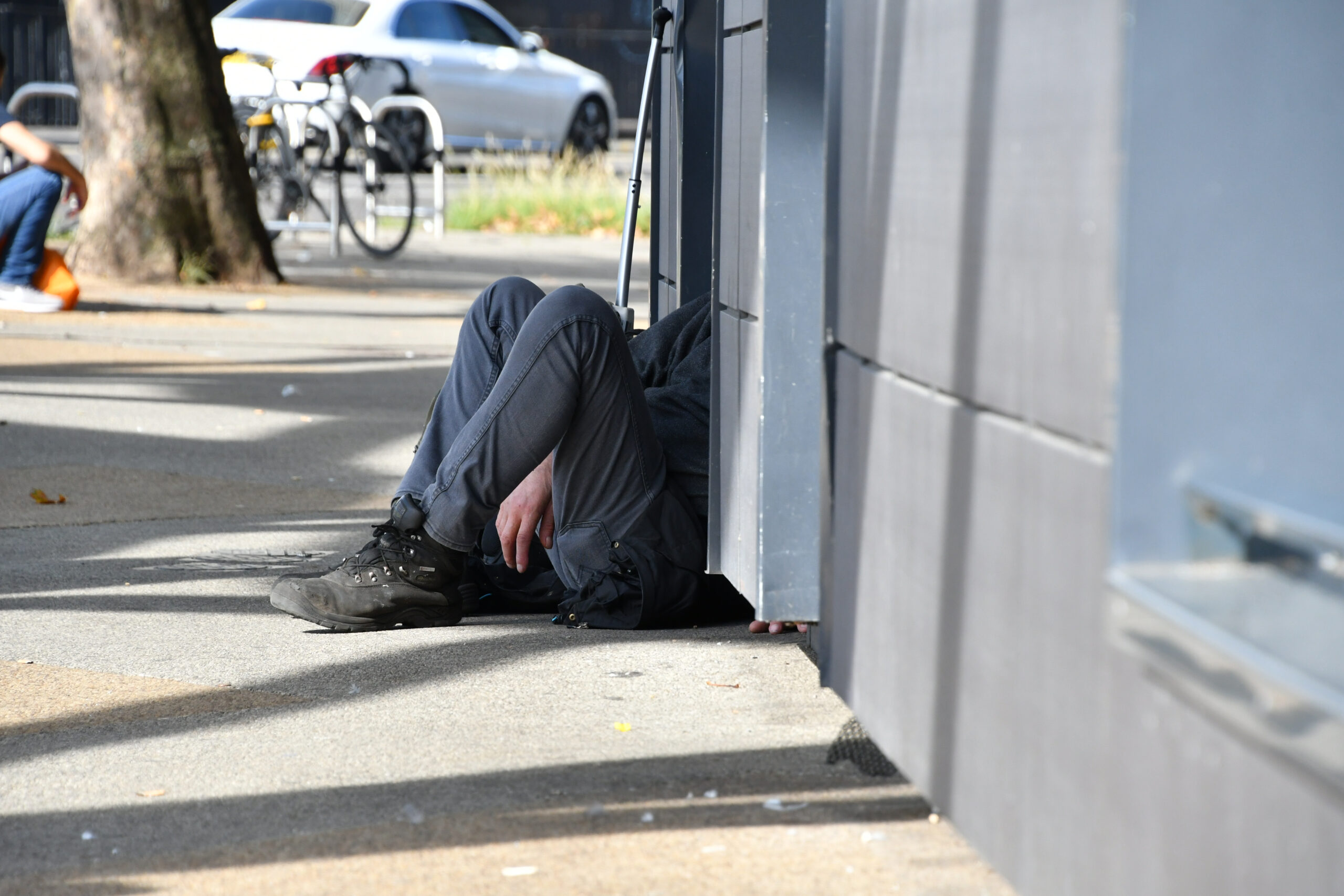 The START team is a Community Mental Health Team for people sleeping rough in Southwark, Lambeth and Croydon. Dr Jenny Drife has been the Consultant Psychiatrist in the team since 2016.
Loneliness makes everything harder
In our community mental health team (CMHT) for people sleeping rough, loneliness is something we see every day. The woman whose paranoia has led her to abandon her hometown, and who hopes setting up camp in a South London park will keep her safe. The man who has travelled from his war-torn country plagued by symptoms of Post-Traumatic Stress Disorder, unable to speak English or explain his distress. The teenager who has suffered abuse and neglect from childhood and drifted into a life of drug use and self-harm. Often, it can seem that the one thing our clients have in common is that they are alone.
Unfortunately, being alone makes everything harder. Asking for help, even when surrounded by a loving family or friends, can be difficult. Struggles with mental health and substance misuse can make reaching out even more tough. Left alone, it's much easier to listen to the internal voices, withdraw into a depressive episode, or seek solace in drugs or alcohol.
Reconnecting people can have lasting impact
A lot of our work centres around relationship-building. We meet our clients on the streets and do what we can to establish a connection, gradually building up trust by trying to help meet their individual needs – be that with a cup of coffee, helping with benefits paperwork, or with medication. It can be slow and tedious work. If we get up at 6am to go on outreach, we know that there's a high chance we won't find the person we're looking for, or that we'll be told to go away. We persevere and are lucky to have a psychologist on our team who works with people from the earliest stages of their homelessness experience with us, to help them address their trauma.
Little by little, the beginnings of change emerge. Sometimes the outcomes are well beyond our hopes. Clients who have seemed the most entrenched in homelessness have made it off the streets and found peace. Perhaps the most satisfying part of the work is when we have been able to reconnect people with family they lost touch with, years or decades before.
We can do more by working together
These days it can feel as though the battles we are helping our clients to fight are getting harder. Systems are under pressure, hospital admissions are increasingly harder to achieve, waiting lists for CMHT support are long, and accommodation is in short supply so when it is offered it may be far away – meaning the networks our clients have started to form are lost.
This is a population that is extraordinarily vulnerable. In 2020-2021, 44 per cent of people sleeping rough reported a mental health support need, 29 per cent needed support around alcohol use, and 31 per cent around drugs. There is a huge burden of physical ill-health, and the average age of death for a man sleeping rough is, incredibly, just 45. Mental health awareness week is not something that will enter the minds of many of our patients; they are too busy trying to survive, and may not even understand their struggles as part of a mental health issue.
However, as a society we need to be aware of this marginalised group and recognise that many will avoid or push people away because of the distress they have been subjected to by others. We need to remain hopeful that trust can grow again when people start to feel safe. We need to be aware of the extent to which mental ill-health both causes and is caused by homelessness, so that we ensure that the network of housing, health, and community organisations continue to work together to provide expert support to the most isolated.
If you would like to learn more about the work we do on the START outreach team, check out NHS South London and Maudsley website here: https://slam.nhs.uk/search/service/homeless-outreach-team-start-lambeth-southwark-and-croydon-171
For more useful information on homeless health and resources to help improve homeless health services, look at our resources page.