London's children and young people mental health trailblazer partners came together for the first time to set out their London-wide approach to delivering early intervention to support staff in schools and colleges.
Half of all cases of diagnosable mental illness begin by age 14 and three-quarters by the age of 24. Supportin children and young people at an earlier stage can help them avoid lifelong struggles with poor mental health.
In 2018, the Department of Health and Social Care and Department for Education announced plans to expand access to mental health care for children and young people. Supported by partners, NHS England is leading the delivery of two the programme's main commitments:
Establishing new Mental Health Support Teams (MHSTs) to develop models of early intervention and support staff in school and college settings
Trialling a four-week waiting time for access to specialist NHS children and young people's mental health services.
The first Mental Health Support Teams will be set up in 25 trailblazer areas – of which 12 trailblazers will also trial a four-week waiting time across England. In London, there are seven trailblazer areas, supported by Healthy London Partnership, of which four are also trialling the four-week waiting time pilots.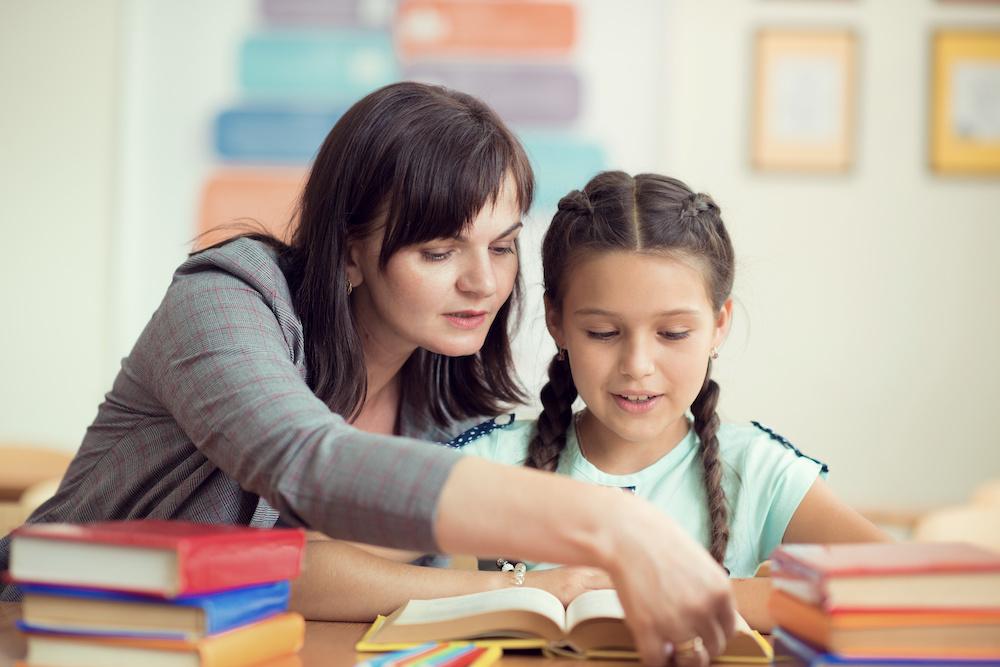 London's trailblazers' introductory workshop
On Tuesday, 12 February 2019, Healthy London Partnership brought together all the different London trailblazer partners for an introductory workshop.
The event saw over 100 attendees from across partnership organisations – including health, education, local authorities and voluntary sectors – come together for the first time, and provided a dedicated space to discuss how we plan to progress and deliver the programme in their areas, and to learn from current practices elsewhere in London.
Tracy Parr, Director of Transformation, Children and Young People and Mental Health at Healthy London Partnership, said:
"The Children and Young People Mental Health Trailblazers is an exciting opportunity to build strong partnerships between mental health services and schools and to expand the delivery of much-needed support for our young people. I hope this will start to turn the tide of the burden of mental health that we have amongst young people in London.
"Schools and colleges play a vital role in building the resilience and wellbeing of young Londoners. The additional resources and potential for enhanced partnerships available through the programme will make a huge difference to existing provision and will provide a unique platform for sharing learning across the country.
"At Healthy London Partnership we are looking forward to sharing our experience of supporting transformational change by convening people and partners across London, enabling them to learn from each other, to share best practice and seeking out excellence in the provision of services for young Londoners."
Portia Kumalo, Programme Lead, CYP MH Trailblazer and Whole School Approach at SW London Health & Care Partnership, said:
"South West London Health and Care Partnership will be supporting 44 schools with the provision of three Mental Health Support Teams across Merton, Sutton and Wandsworth. These teams will build on the interventions that are already in place as part of our whole school approach pilot. Aligning the new teams with the whole school approach and embedding what they do into the wider system is critical to their success. Children and young people have also been involved from the start; through focus groups, school youth councils, during lessons and helping with procurement to ensure that what we are doing reflects their voice.
"We know that some children and young people who develop enduring mental health conditions in childhood, if not treated early enough can progress to adulthood. Our ambition is to pick that up much earlier so that we can intervene and help children to achieve their full potential."
Mental health and young people in London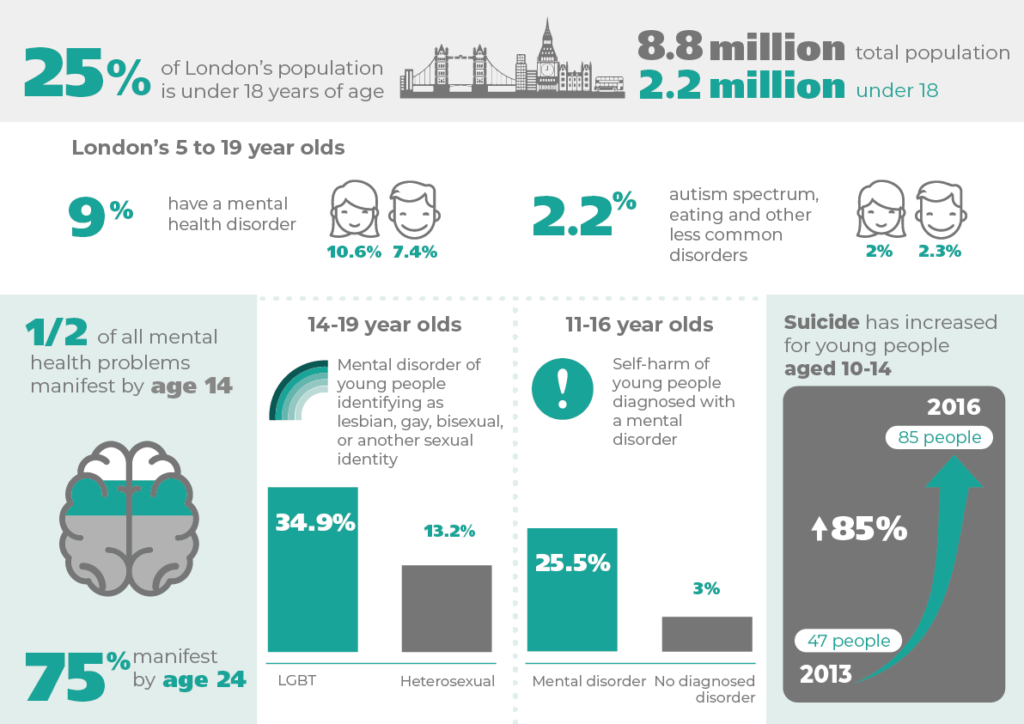 London trailblazer areas
The London trailblazer areas include Hounslow CCG, South West London Health & Care Partnership and West London CCG for the Trailblazer sites and Bromley, Camden, Haringey and Tower Hamlets CCGs will be Trailblazer and Four-week waiting time Pilots. These areas will be supported academically by King's College, University College London and the University of Reading who will be supporting Hounslow CCG.
We will be convening and linking system partners, enabling shared learning within and beyond the trailblazer and four-week waiting time sites.
In partnership with the Greater London Authority we developed a Schools' mental health toolkit.
If you would like to know more about this programme, please email us.