New resource available to support people who witness a suicide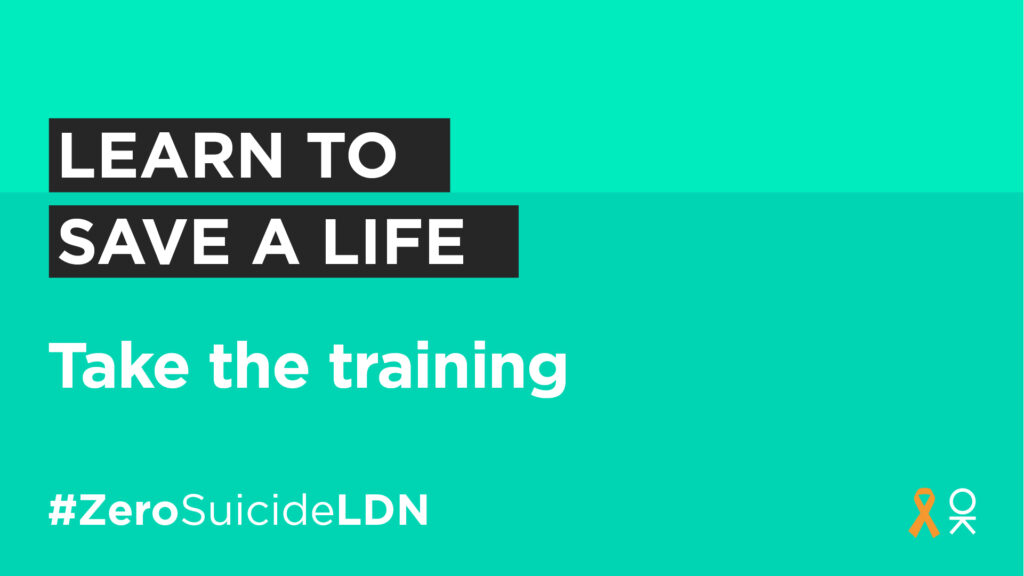 Research suggests that around a third of suicides take place outside the home, in a public location. This means that the impact of suicide can reach far beyond friends and family to those who may have been at, or first to, the location.
Thrive LDN, the regional lead in London for suicide prevention, has teamed up with the Support after Suicide Partnership (SASP) and Grassroots in Brighton to develop First Hand, a resource for anyone affected by witnessing a suicide, when they did not know the person who has died.
Being a witness to suicide may be because someone happened to be at a particular location, or because their job involves responding to these incidents.
First Hand aims to support people to make sense of their physical and psychological reactions after what is a traumatic and shocking experience. It has been developed together with people with lived experience, both in their day to day lives and in their professional duties.
Aligning with World Suicide Prevention Day 2021, the new resource is now available as a digital download from the SASP website. Additionally, World Suicide Prevention Day sees the launch of a new website, developed by Grassroots, which covers the content of the resource and more, visit www.first-hand.org.uk to explore further.
Witnessing a suicide is stressful and traumatic. The brain's response to this can lead to physical and emotional changes that can affect everyone differently. There is no 'right' way to feel and to react, just as there is no set timetable for when you will have your strongest response.
Many people talk of just how stressful and upsetting it can be and through their words and with their guidance, First Hand collects advice and information that we hope can help and support you – now and in the future.
Including Pete, who contributed to the resource from his own experience, saying: "It's quite difficult to ask for help when something like this happens. It might be easier to shy away from such tough emotions. But if it happens to someone you know, check in with them often, not just in the first days but in the weeks, months and even years after. It has been about six or seven years since all of this, but I can still feel emotional about it."
Thrive LDN is exploring options for hardcopy versions of the resource to be produced for relevant partners in London.
Comment from the key people
Commenting on the launch of the resource, Martin Machray RN, Lead on Mental Health as Executive Director of Performance for the NHS in London said: "Being a witness to suicide can relate to many different situations, from seeing it happen, being first on the scene after a suicide, or hearing about it. All these situations are emotionally distressing, both for bystanders and first responders alike.
"I'm pleased that Thrive LDN, Grassroots and The Support after Suicide Partnership, have partnered to develop a new resource to support those who are a witness to suicide. It will support those affected by the suicide of someone they did not know and help them to access support at what is a very traumatic time, meaning we can help those who may suffer long-lasting trauma. There is support available for whatever you are going through."
Heidi Alexander, Deputy Mayor for Transport and Deputy Chair of Transport for London, said: "Suicide is a tragedy, for those who take their own life and for the loved ones they leave behind. It can also be really tough and upsetting for those who were in some way involved or a witness – even if they didn't know the person at all.
"Both City Hall and TfL are committed to partnership working and collaboration when it comes to suicide prevention and supporting anyone affected by suicide. That's why I'm really pleased that Thrive LDN has teamed up with The Support after Suicide Partnership and Grassroots to develop a new resource to support those who are a witness to suicide.
"While it will be open to everyone, this resource will be particularly helpful for London's transport workers, whether for themselves as first responders or as part of their job supporting Londoners across our vast transport network."
Dr Adrian James, President of the Royal College of Psychiatrists, said: "The effect of a close experience of suicide is profound, traumatic and life changing, and can lead to a reduction in ability to function and work. Helping those affected is all our responsibility and First Hand gives effective, practical advice for anyone who has witnessed this distressing and disturbing event."
PC Peter Frost, Suicide Prevention Officer, Metropolitan Police, said: "First Hand is a much needed support resource. We were grateful to be involved in its development and will use it ourselves in two ways; as something to give to people who have witnessed a suicide so that they can get the support and advice they need at a very difficult time, and for our officers themselves, helping them to process what can often be traumatic events, regardless of their experience or length of service within the Police."
Simon Blake OBE, chair of Support after Suicide Partnership, said: "We were delighted to work with Thrive LDN and Grassroots to develop this guidance for people who have witnessed a suicide. Recent years have seen the development of support for families and friends who have been bereaved by suicide, but for those impacted by the suicide of someone they did not know, there has been a huge gap in understanding and help. We hope that First Hand is just the start of more conversations about the impact of witnessing a suicide and particularly for those who face this as part of their daily working life."
Ends
Notes to Editors
Thrive LDN is a citywide movement to improve the mental health and wellbeing of all Londoners. It is supported by the Mayor of London and led by the London Health Board, in partnership with Greater London Authority, Healthy London Partnership, NHS England (London Region), Public Health England (London Region) and London Councils. More information can be found at www.thriveldn.co.uk.
Thrive LDN is the regional lead for suicide prevention in London on behalf of NHS England. As part of that role, they facilitate the multi-agency Thrive LDN Suicide Prevention Group to deliver citywide projects to prevent suicide and support those affected by suicide.
Thrive LDN Suicide Prevention Group has been meeting since Spring 2017. It is composed of a range of figures involved in suicide prevention across London. Projects are funded by NHS England and the Group meets on a bimonthly basis to help facilitate the delivery of these projects.