Talking Therapies
Talking therapies are psychological treatments for mental and emotional problems.
NHS Talking Therapy services are also known as Improving Access to Psychological Therapies (IAPT) services. These services provide free NHS psychological therapies to support people with mental and emotional problems like stress, trauma, anxiety and depression.
The IAPT programme began in 2008 and has transformed the treatment of adult anxiety disorders and depression in England. Today, there are 32 Talking therapy (IAPT) services in London delivering psychological treatments – one for each of London's boroughs.
There are many other names for this type of service that you may hear, including:
talking treatments
counselling
psychological therapies or treatments
psychotherapies
You can access talking therapies either by a referral from your GP or by self-referral from your local service.
Following referral, you can expect:
As part of the self-referral process you may be asked to complete a questionnaire which may ask questions about you and the reasons why you are seeking support. Your answers will be reviewed by someone from the talking therapies service who will then get in touch to arrange a time to talk to you, either by phone or video conference. They will use this time to speak to you about some of the problems you're having and to see if this is the right service for you. They will also tell you how long you're likely to wait for your first therapy session.
The service will recommend a therapy for you
The right therapy for you will depend on what problems you're experiencing and how severe they are. Therapies include but are not limited to cognitive behavioural therapy (CBT) for mental health conditions like stress, anxiety, depression, Obsessive Compulsive Disorder (OCD) and phobias (excessive and irrational fears).
Talking therapies are offered in different ways
This could include support using a self-help workbook, an online course, one to one session, in a group or a blend of some of these sessions. During the Covid-19 pandemic sessions are likely to be delivered by either phone or video-conference.
How long will the treatment take?
The length of your treatment will depend on the delivery of the sessions needed to support you. This can be anywhere between 6 – 24 (1-1.5hr) sessions.
If you need more urgent support
If you feel like you need more immediate support or feel that you need urgent help for your mood, are having thoughts of suicide, are harming yourself or have thought about self-harm, it's important to tell someone. Don't struggle by yourself. There are people to support you.
Resources
There are a range of other resources that you can access to support your mental health and wellbeing.
Every Mind Matters aims to help people take simple steps to look after their mental health, improve their wellbeing and support others.
Mental health helplines can offer expert advice if you're concerned about yourself or a loved one.
Get the latest NHS information on Covid-19
The Campaign Against Living Miserably (CALM) is leading a movement against suicide.
Mind, the mental health charity, provides advice and support to empower anyone experiencing a mental health problem.
Citizens Advice offer support and financial advice, such as issues with your rented home or finding out which benefits you can get.
National Debtline is a charity offering free independent advice on dealing with debt problems.
Sleepio is an online sleep improvement programme which delivers tailored and engaging advice.
Headspace is a science-backed app in mindfulness and meditation, providing unique tools and resources to help reduce stress, build resilience, and aid better sleep. Free access is available to anyone with an NHS email address until 31 December 2020.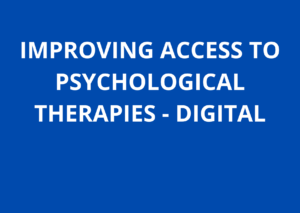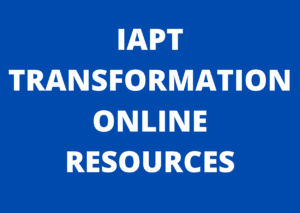 Coping Well During COVID videos