ADHD resources for children and young people and their carers
Working with the ADHD Foundation, Transformation Partners in Health and Care have produced a new set of booklets for children, teenagers and their parents and carers. The booklets are aimed to help learn about what attention deficit hyperactivity disorder (ADHD) is, how it affects people, and ways that children and young people can achieve their potential and thrive. There is so much more to ADHD than many people realise and often young people with ADHD will say that they feel misunderstood, especially in school.
The booklets have been created with contributions from young people and adults with ADHD.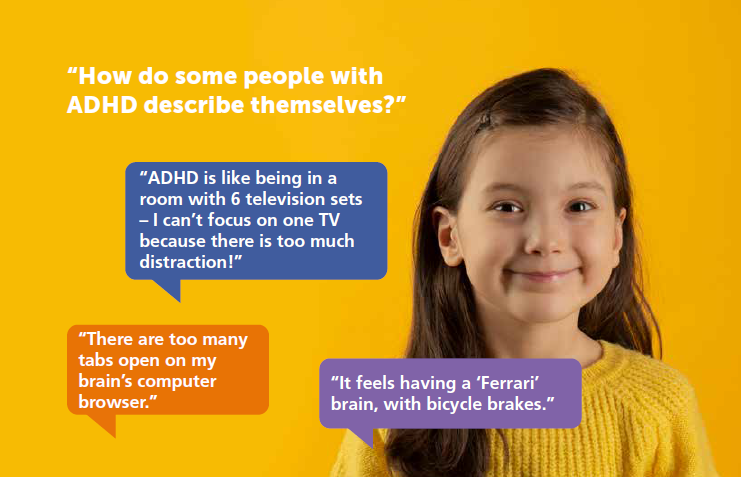 There are three separate booklets, each of which has a different focus:
The children's booklet is an interactive guide with 20 fun activities for children to help them focus, manage their emotions and succeed
The teenager's booklet is a guide and workbook with information and activities to support teenagers living with ADHD
The parents/carers booklet is an information and resource guide for parents and carers of children and young people with ADHD, and may also be useful for health professionals including those working in primary care.
All three booklets are available to share and download: